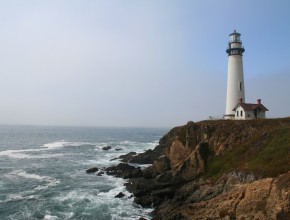 Many leaders struggle with getting buy-in for the strategic planning process and getting their team to feel like they are part of the plan.  Recently we were asked, "How do you successfully lead the charge as a strategy leader?"
This question applies to both people who are new to strategic planning and those who have years of experience.  Strategic planning is a business process that is problematic by its own nature because it is not mandatory.  Strategic management needs to be thought of like the budgeting process, where it is the process that is conducted with rigor and comes from the top.  The strategic plan has to be supported by the top leaders, otherwise people will not pay attention to it.
Here are some tips to help strategic planning leaders lead successfully:
Full organizational engagement: Having staff engagement and engaging the whole organization is essential to making your strategic plan stick.  Most times the strategic plan does not hold because people do not feel like their DNA is part of the plan and part of the priority set.  People need to know that they are part of the plan.
Developing a plan that is based on what was said at the offsite: The tendency not to connect and not being mindful of what was decided in the offsite will undermine the outcome of the plan and commitment to the actual goals and objectives. Your responsibility as the strategy leader is to be diligent about capturing those decisions and actions. Capturing those thoughts as you heard them and feeding those very rapidly back out to the organization is essential.  What gets said and what gets produced is very important and if there is a disconnect between those two, people will not be committed to the plan.
Starting with the end in mind: As a strategy leader you must think about the strategic planning process as a process and not an event. This idea is very hard for organizations to commit to.  What this looks like is to start with the end in mind and committing to monthly or quarterly strategy reviews in advance.  Once your plan is made it is important to set the date for the strategy reviews before even setting the date for the next offsite.  It is essential to set the expectation that we are checking in on goals, objectives and key performance indicators. You commit to that now so when you go to that offsite, everyone understands where all of this is leading to.
---