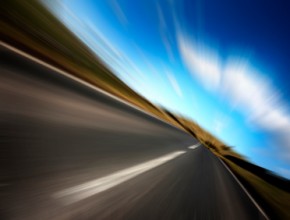 Strategic planning and implementation, along with all of their smaller components, can become to some extent a predictable process. You research, you set goals, you plan and you execute. The whole process implies that for whatever ills you uncover, there is a prescription that will cure each.
But what do you do about the unexpected? What if your employees find a different solution to a problem, or a more efficient way of doing things that what you planned?
Unexpected Shortcuts People Find on their Own
One thing that we have to be aware of in business is the development of Desire Paths. Desire paths are a landscaping term for the trails people wear away in the grass when they take shortcuts.
Recently, I've seen articles about universities and other campus-type environments where desire paths have been taken into account when they were planned. Rather than building rigid walkways and setting up fences to keep people off the grass, they intentionally omit paved routes, allowing people to create desire paths. Only then do they actually pave the paths, giving the campus a more organic look and efficient layout.
What Does that Mean for Business?
Once you've laid out your plan, your people may find alternate ways of implementing – shortcuts you didn't anticipate. After the amount of work that we put into building a plan, we may be tempted to insist that people "stay off the grass," but these desire paths could lead to even greater efficiency and better problem-solving than the processes we originally decided on.
Since employees handle the implementation of your plan, they're the best source for finding out how it's going. Make sure you're getting feedback and watching for desire paths- you may be pleasantly surprised!
If you have any stories of desire paths that appeared in your implementation process, let us know!
Found via Fritinancy. Image from Kake Pugh.
---