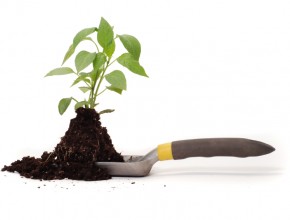 All the government legislation doesn't hold a candle to the impact businesses are having on environmental progress. The resources, constraints, overpopulation, and pollution are just a few of the trends driving environmental products, services, and business practices. The big change in the trend is that the environmental services are now becoming profitable.
Here's what's growing:
Shortage of raw materials and development of new materials: With the cost of oil on the rise, demand for non petro-chemical-based materials is increasing. Same goes for other natural resources.
Increasing population: By 2050, the global population is estimated to reach 9.2 billion people.
Environmental sustainability: Huge opportunities exist with reusing, recycling, and creating biodegradable products. Clean energy is booming with solar cells, wind turbines, and eliminating preventable energy loss.
Leave it to DuPont to develop a product to replace plastic. Its newest product is called Sorona, a corn-based version of plastic. DuPont clearly identified the growing threat of high oil prices, and turned it into an opportunity by creating a solution. Sorona, referred to as the new nylon, is expected to hit the streets in a few years and could soon be in everything from underwear to carpet.
---