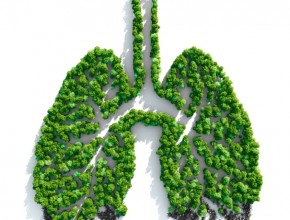 The trusted business planning tool called the SWOT (for Strengths, Weaknesses, Opportunities, and Threats) may be familiar enough, but are you using it to your strategic advantage? Along with the internal assessments of your organization's strength and weaknesses, reviewing your strategic position also includes evaluating external opportunities and threats in the marketplace.
Consider G-Sky, a Vancouver, British Columbia, company that installs green roofs – vegetation and soil covered roofs that help lower heating and air-conditioning costs along with dramatically reducing rainwater runoff. According to an article in Business 2.0, the total square footage of green roofs in the United States is already growing at the healthy rate of 125 percent a year, and now some entrepreneurs like G-Sky are "placing (their) bets on something even more forward-thinking: green walls".
Green walls can provide as much bill-saving insulation as green roofs, and they put less load-bearing strain on the building. They can also help offset the urban heat island effect caused by heat-absorbing city surfaces that can raise temperatures as much as 8 degrees higher than the surrounding countryside. When G-Sky started looking long-term, they saw a world where "carbon-trading is king and companies are eager to offset their greenhouse gas emissions". Now, G-Sky is installing plant-filled wall panels that can go on any vertical surface – meaning that "G-Sky justquintupled its opportunity" since for every roof there are four walls. Early G-Sky clients include Whole Foods and the W Hotel chain.
What can we learn from this trailblazer?
Build on your company's strengths: Your strengths encompass everything that your company does well. Consider your company's capabilities, skills and resources and draw on them to execute plans and actions.
Consider your operational processes: What do you already excel at that might have other applications? G-Sky identified an opportunity to grow their business 4X with their existing expertise!
Capitalize on any opportunities that may exist: Keep in mind that opportunities may be political, social, environmental or technological.
---