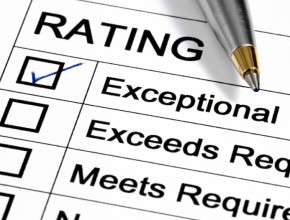 With the recent debut of the execution module of our award-winning strategic planning software, OnStrategy, much of our focus around the office has been on plan implementation and execution. Both topics are also especially relevant this time of year as many business leaders and organizations start preparing for a new fiscal year start in July or modifying their existing plans mid-year.
A strategic plan provides a business with the roadmap it needs to pursue a specific strategic direction and set of performance goals, deliver customer value, and be successful. However, this is just a plan; it doesn't guarantee that the desired performance is reached any more than having a roadmap guarantees the traveler arrives at the desired destination. Remarkably, the majority of companies who have strategic plans fail to implement them. In fact, according to a Fortune cover story in 1999, nine out of ten organizations fail to implement their strategic plan.
We believe the new execution module helps you plan more effectively and use your time more efficiently to make more informed decisions with features like at-a-glance tracking that identifies goals and action items as completed, pending or overdue. But we encourage you not to overlook the components necessary for supporting a successful strategy implementation. Consider these five key elements:
People – Make sure you surround yourself with the right people on board with the right competencies and skills to support your plan.
Resources – You'll need sufficient funds

and

enough time to support implementation. True costs can include a realistic time commitment from your staff  to achieve a goal, a clear identification of expenses associated, or unexpected cost overruns by a vendor. Be prepared as well that employees will need enough time to implement what may be additional activities that they aren't currently performing.
Structure – Be sure to set your structure of management, appropriate lines of authority, and clear lines of communication with your employees. A plan administrator and regular strategy meetings are two of the easiest ways to put a structure in place.
Systems – Both management and technology systems help track the progress of the plan and make it faster to adapt to changes. Be sure to include milestones with achievements and specified time frames as part of you plan.
Culture – Create an environment that connects your employees to the organization's mission and that makes them feel comfortable. You can reinforce the importance of focusing on strategy and vision by rewarding success. There should be some creative positive and negative consequences for achieving or not achieving the strategy so people make it a priority.
---