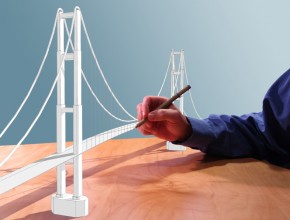 In the past half dozen years, OnStrategy have been a part of a best practices movement in the field of Customer Loyalty.
With our balanced scorecard approach to developing research questions that are actionable at both operational and strategic execution levels, we have uncovered information that well, em, hasn't always been exactly embraced by clients.  The data,while proving statistically strong, usually strikes a nerve because it reveals some inconvenient truths that comes straight from customer's mouths. We could branch into topics of EQ for managers and leaders here, but much more relevant is the need to make Customer Loyalty programs connect at a visceral level. People connect emotionally before they connect intellectually.
Our three second takeaway:  Make your Customer Loyalty programs tell a powerful story first, then make these stories relevant with the data that you collect.  You'll be essentially introducing the right side of the brain to the left side….and making them play nice.
---