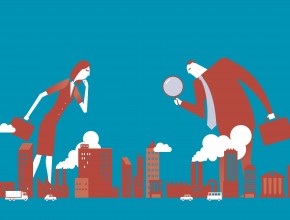 More than 11,000 people survive by scavenging in Latin America's largest dump in Guatamala City. The Potter's House Association seeks to improve their living conditions through education programs, medical attention and micro-enterprise programs.
Breaking the cycle of poverty and delivering services in such an inhospitable environment is no simple feat. A strategic plan has been one of the keys to their success in providing services to thousands. Yasmina de Garcia of the Potter's House Association said their strategic plan and OnStrategy's support have been "a great blessing."
Though Potter's House Association started with just two women handing out blankets to the needy on Christmas Day, over the course of 14 years they've grown to a 65-member staff with 40% of the personnel being former scavengers. In 2010, 6,711 people were able to receive medical services, and their program has continued to grow.
"As an organization that exists to change the living situation for thousands of people depending on garbage to survive every day, having a strategic plan is very important to us," Garcia said.
OnStrategy is proud to support their mission and has been doing so for years through strategic planning guidance and monetary donations. Howard Olsen, OnStrategy President, recently dedicated a week to helping the Potter's House Association staff build out their strategic planning process. They've developed five strategic programs to help break the cycle of poverty.
"The OnStrategy team not only supported us and guided us, but they also encouraged us until we finished the planning process," Garcia said. "We are excited about using the tools they have provided us to measure progress and evaluate results so that the plan is actually put to action. Thank you OnStrategy!"
*OnStrategy donates 10% of our net income to charity. See the other charities we support through our ongoing corporate social responsibility focus.
---