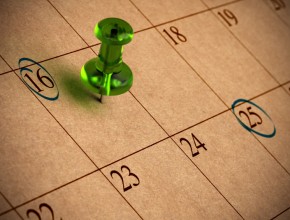 As hundreds of thousands of organizations are finishing up their strategic planning retreats or offsite meetings this month, more than 70 percent will not take concrete action from those flip charts, sticky notes and whiteboards. Consider the huge cost of labor hours from people sitting in a day or multi-day meeting, only to have that time wasted.
Honestly, it is human nature to get excited about a big idea, but then the excitement wanes as we get further and further away from the moment. If you just participated in a retreat, make it your charge to be part of the 30 percent of companies who do take action and here is how.
A fellow strategic planning consultant, Holly Green, wrote a great article that talks about not forgetting about the "how" by breaking down the process of getting from where we are to where we want to go into manageable steps. Below is the cliff notes version (Full Text).
Today to Six Months: Look at the gaps between your current reality and your future state. Determine what incremental steps you must take in operations, people (skills and capabilities), systems and process.
Six to Twelve Months: After you have succeeded in incremental changes, consider what new, substantial actions you need to take to reach your vision. Ideally your substantial actions are lined up to be implemented after your incremental changes have taken place and settled in. Again, consider the substantial actions in the areas of customer, operations, people and process.
Twelve to Eighteen Months and Beyond: Now you are ready to move into transformational change – maybe business model shifts or larger strategy adjustments that seemed impossible 12 months ago.
By thinking about your strategic plan in timed phases, it prevents you and your team from being totally overwhelmed. It also helps you put feet on the ideas from your retreat without thinking you have to perfectly action out the next 3+ years. Obviously the time phased items listed above are fluid and iterative. In my experience as a strategic planning consultant, no one organization will adapt the timed phases the same, but what they all do have in common, and I know you do too,  is the strong will to make change happen. So, don't forget about the "how".
---