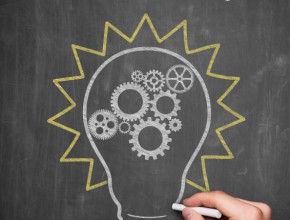 Starbucks is viewed by independent coffeehouses as the Evil Empire. But industry surveys show that most indies going head-to-head with the Seattle-based giant don't just survive, they do better than ever. Really – it's true!
"Starbucks forces [independents] to stay on their toes, get creative, exploit their advantage of being more nimble," says consultant Bruce Milletto, president of Bellissimo Coffee Infogroup of Eugene, Ore. "Starbucks provides a safe place to have your first latte," he says, explaining that specialty coffee is still a young industry with plenty of room to win new converts. When those latte novices are comfortable with their specialty brews, many will try, and perhaps prefer, the nearby independent.
"There's a delicate balance between the synergies [two combatants] can generate on one hand and too much competition on the other," says Joan E. Primo, a principal of real estate and retail consultants The Strategic Edge of Southfield, Mich. "You have to ask yourself whether there's enough pie for everyone."
In other words, it makes sense to welcome battles for market share that make the pie bigger for everyone; but battling for a bigger slice of a pie that's not growing is a zero-sum game.
That's why Starbucks has done its rivals a favor, says David J. Reibstein, a professor of marketing at the Wharton School. By building primary demand—demand for a category of offerings, in addition to demand for a particular brand—Starbucks has given the entire sector a shot in the arm.
Quotes: From the Harvard Business Review
---