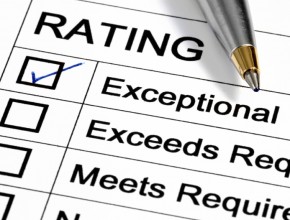 One thing that I keep running up against when talking to business people lately is a sense of fear. It's not necessarily an irrational fear- there's a lot to be concerned about- but it's also not grounded in a complete sense of reality.
What I mean is that 2009 has been a wake up call, no doubt. We've all been affected by the economic downturn in one way or another. Businesses are having to lay people off. Companies are cutting benefits. Government is racking up massive debt. BUT, if you're afraid about the future, ask yourself this: is my fear coming from a clear assessment of my company's current situation and an analysis of my external environment, or does it come from flat out uncertainty?
I've found that when speaking to experienced businesspeople– those who have run businesses during and out of previous recessions- I've found most often that they are concerned, and have taken steps to secure their businesses. They've analyzed their current positions and responded accordingly. They're concerned but not terrified.
Where I've found frightened responses has been in businesses where people haven't braved storms similar to the one currently bearing down upon us. Here, we're most likely finding folks who haven't completed any external assessments- they may not even be completely aware of how bad it is, because they're afraid to even look. Where 6 months ago they were content to be ignorant of their position and just hope for the best, hope has now given way to a sense of doom.
If you're afraid of where things are headed, what steps have you taken to secure your position? A few years ago I had the chance to spend a year living on a tropical Island. While many aspects of living there were sublime: coconuts in your back yard, white sand beaches surrounding you and t-shirt weather 365 days a year- each typhoon season brought a sense of concern. A typhoon could bring massive destruction, knocking out power and water for days or even weeks- bringing the entire island to a stand-still.
And while Typhoon warnings brought a threat of danger, the Island was used to preparing for the storms. Rather than ignoring the threat and just hoping for the best, everyone listened and watched to assess their situation. When the time came they each would stock up on supplies, and go to their businesses and homes and secure them as planned- and then they'd wait it out. What I witnessed was an entire community who knew the power of the incoming storm, but was strengthened by knowing they had survived previous ones.
If you've never been through a storm like the one that's coming, this may be the best thing that's ever happened to you. Right now, though, is not the time to lose hope- it's time to make a clear assessment of your situation. It's time to seek advice from those who have been in your shoes and weathered the storm. And it's time to create a solid plan for how to secure your organization from the wind and rain of a down-turned economy.
For more advice, we have prepared Strategy on a Shoestring, our own recession planning toolkit, packed with tips and tools for making it through this storm. This will help you begin to "batten down the hatches." Many people have been in your shoes and seen the dark clouds gathering- those who have faced their fears, planned, implemented and survived have come though better for it. If you do the same, then years from now you may be telling someone else how they can weather a storm just like the one in 2009.
---