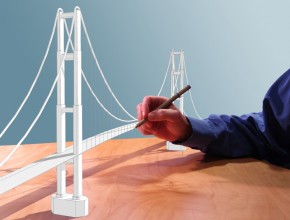 Decisions made in an organization sometimes provide an opportunity for critique from staff, customers and even key stakeholders.  Many times, however, it is the cultural thrust driving decisions that needs to be understood in order to drive an organization past unconstructive scrutiny and toward effective strategy implementation and execution.
Take the functional-unit level as an example:  be it a department, a branch or any other arm of an organization that manages front-line staff and reports to a tier of leadership.  During strategy reviews, it is important to create open dialogue about challenges and opportunities.  After all, without open dialogue, executive-level reports run the risk of being incomplete or even misleading.
To accomplish this, make sure hefty binders or fancy presentations are not mandated parts of your routine strategic execution reviews.  Arrange the meeting so that the same people do not dominate session after session, which holds particularly true for management.  If subordinates wait to take cues from leaders in order to comment on controversial topics, then you are coming to a consensus based on conformity, not of rationalized data and creative inputs.
Instead, assign clear roles of responsibility when it comes to strategic actions.   If controversy or obstacles arise, seek expertise or examples outside the unit or organization that have been proven in similar situations.  Then when decisions have to be made they can be based on a healthy source of experience and information.   It is then the responsibility of leadership to make sure that decisions made are less of a mandate and more of a guide through strategic execution processes from which future actions can maneuver.
The result:  Empowered ownership of actions and increased efficiency toward achieving your strategic objectives.
StrategyCheck
Empower your team by nurturing a strong, stable strategic process to guide actions.
---