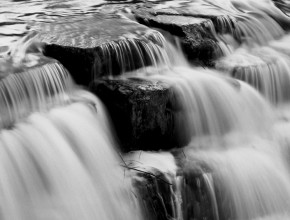 Increasingly today, we are witnessing the blurring of commerce and social responsibility. Companies have to manage a complex and evolving set of economic, environmental, and social changes, all the while addressing stakeholder demands for greater transparency, accountability and responsibility. Senior Advisor Allen White of Business for Social Responsibility contends that rethinking the social contract remains one of the most urgent imperatives of our time. He recently wrote that "the emergence of the corporation as an investor, advisor and partner has moved from the exceptional to the expected. By all indications, this trend will accelerate in the coming decades as societal expectations of business stretch the traditional boundaries
of companies from purely profit-driven entities to organizations with an obligation to operate with an enduring commitment to the public interest."  And many clever companies are looking to social entrepreneurs and their tested theories of change for guidance.
With their annual Social Capitalist Awards, Fast Company (Jan 2007) celebrates those leaders who "combine savvy business models with solutions to pressing social needs in ways that challenge our assumptions about making a profit and making a difference."  One 2007 award winner was TransFair USA which certifies fair-trade coffee and other developing-nation crops, then works with certified growers to get higher prices. When CEO Paul Rice hosted Perry Odak, CEO of the Wild Oats Markets grocery chain, on a Mexican coffee trip, the strategy played well for Wild Oats and for the farmers. Odak was impressed to learn from farmers that joining a fair-trade cooperative could mean scholarships for their kids, preventative health programs, and better futures for all. With a steady income, many more young people are also staying in their communities and returning to work on the fields. When Wild Oats promoted their fair-trade coffee with giant signs that described to customers the effect of the labor, price and environmental requirements of fair trade, volume sales went up 20% despite a $2/pound price increase (organic beans cost more to grow). The company's purchase also yielded more than $1.5 million in additional revenue for 100,000 farmers and their families. Needless to say, Wild Oats has introduced fair-trade loose tea, bulk sugar and fruit as well.
TransFair's whole model is based on consumers' voting with their wallets. Fair trade consumption is growing at 75% per year, CEO Rice says, and TransFair has sparked partnerships with Costco, Sam's Club, and even McDonald's. According to Jeff Hamaouli, founder of Origo Inc., a consulting firm that helps both nonprofits and for-profits navigate this blended arena of social enterprise, "Companies are beginning to realize that these questions of 'How can I accomplish more good in the world?' and 'Where is the market opportunity?' are essentially the same question.
Consider these approaches for finding opportunities to include social responsibility in your business
Scout new market
Unleash the consumer
Invent new products
---