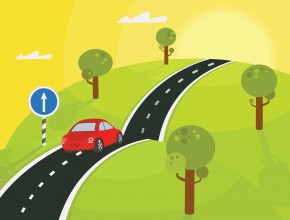 Looking back, it has been a big year for the OnStrategy (MSP) team.  We have been intensely focused on leveraging our software to better work for you.  In case you missed any of the key launches of 2010, we thought we'd do an end of the year wrap up for those using our system and those considering it.
Just last month the Virtual Strategy Guide came online for our customers, offering perhaps the most comprehensive, step-by-step virtual approach to strategic planning offered on the Internet.  It lives in the MSP Help Center, which by the way has been remodeled beautifully.  If you haven't logged on to the help center lately, you might want to see what we are so excited about.  If you aren't a customer, but know you need to re-approach your strategy for 2011, please take the free trial period offered and review the virtual guide.  It will likely give you great insight to the time and resources needed to really get your strategy purposefully underway.
In August we launched our interactive dashboard, or The Dash, as an add-on feature to MSP.  It solves the inherent challenges of visually displaying strategy for broad-based stakeholder engagement.  The Dash brings the MSP customer's strategy map alive, with the ability to view long-term objectives and related goals at the organizational, department, team and individual levels with a few clicks.  With performance insight offered in various ways on The Dash, organizations get a real-time, big picture view of strategic progress with drill down into team and individual accomplishments quickly.  For those needing to report to external stakeholders, The Dash can be posted on websites as well.
In this downloadable chart (click here), we show our new report enhancements we implemented to give our customers what they said they wanted.  As you can see, there are a bevy of reports with different views according to what your group may need. Rarely does any one customer use all report formats, but with the chart below, you can now more easily determine what report might be best for your organization.
As we approach 2011, we will launch a series of customizations and communication options that will give administrators more discretion into how the plan is managed.  From the option of designating a "super user" to choosing your currency type, we continue to advance our strategic planning platform to better serve our very valued, forward-thinking customer base.
StrategyCheck
Are you maximizing the strategy tools within your reach?
---