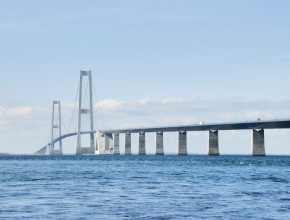 All organizations aim for significant achievements of one type or another. The way strategy is communicated is a key factor determining whether or not these strategies are executed. The real-world challenge for most organizations is finding a practical way to share information, educate stakeholders and report on achievement.
Fulfilling the communication needs in order to effectively execute strategy is much easier said than done. Now, add to this all the varying ways organizations are structured and ways people obtain information. Let's take stakeholders of a school or city as an example: at the executive level you have elected officials and highly specialized executives that have a certain set of stakeholder needs—and these needs occur in tandem with those for management, teachers, students and citizens.
In the private sector another type of segmentation might exist in a corporation with functional areas that operate in technically specific environments. Maybe there are shareholders and board members as well. Whether profit-driven or public service-oriented, these examples present a common challenge: How do you effectively share and execute strategy with this kind of audience span? Answer these following questions to develop your communication need framework:
Who should see your plan, how often, and at what level of detail? Do you have a regular or routine way of communicating strategy to these audiences?
What technology can you use to lessen the burden of clerical and administrative effort in information distribution?
Are you using channels that your intended audience is familiar with, or will your organization's staff need to facilitate this learning curve?
Do you want to control access to your plan?
If you need a communication medium that has the ability to communicate goal relationship and progress, consider the incorporation of a dashboard that will help generate real-time details to keep your strategy a living, breathing plan.
Interested in what we recommend? See The Dash, it might just be the enhancement needed to attain wide stakeholder alignment to those big organizational objectives that are guiding your strategic initiatives. For customers of OnStrategy, an example of our approach to Dashboard functionality is available for a 14-day free trial.
STRATEGY CHECK: Just how do you communicate your strategy to your network?
---