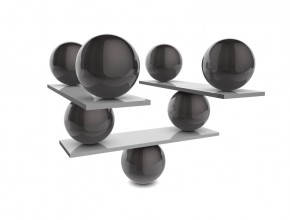 Scanning for Strategic Planning articles on the web, I came across a recent article from mckinseyquarterly.com, titled Strategic planning: Three tips for 2009. The article is written mainly to strategists, so our consultants reading this blog should definitely check it out, but the information in it is relevant to anyone in business. The basic gist of it is that times are changing rapidly, mostly due to the current financial crisis- and all this uncertainty makes  the strategic planning process tougher. The 3 main sections of the post are as follows:
Be realistic about scenario planning
Intensify monitoring
Look beyond the crisis
What I appreciate about it is that the authors included specific examples and a lot of practical advice. Now, more than ever, strategic planning is essential to any business, and those who are called to strategize and monitor their organization's strategy are going to need to respond to the changes the business world is going through. What worked in 2008 may not work in 2009, but that doesn't mean that you can do nothing- your plan must lead to action.
Another fantastic piece was the section on looking beyond the crisis. I was actually somewhat surprised at first to see that McDonald's was an example of a company who's taking innovative steps to respond to the current crisis, but after reading the article's synopsis I plan to dig even further- there are some great concepts to take to heart:
One company that's staying the course is McDonald's, which has profited in the downturn from its low-cost menu items and is enjoying its most robust same-store sales growth in years. Meanwhile, senior management has remained focused on longer-term strategies involving expensive store renovations, operational overhauls, high-end coffee products, and healthful menu options. Managers elsewhere can learn valuable lessons from the company's efforts to benefit from the current circumstances while sticking to longer-term strategies and the underlying trends (such as healthier lifestyles) that they reflect.
If you have time, read the entire article. 2009 has been an eye-opener for anyone, especially for those in the planning business. The tools necessicary for survival, though, aren't very different but they do require strength, agility and persistance- all qualities that will help managers during any season.
---