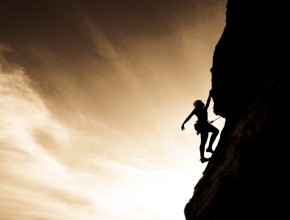 When it comes to strategic planning, nonprofits seem to fall into two categories: fearful and fearless. Fearful organizations limit their vision to the available resources. Fearless organizations begin the process by asking, "What would we do if we didn't know we couldn't?"
Strategic plans provide stepping stones for realizing a vision. Thus they are paradoxes: vision requires resources; resources limit vision. The ability to navigate the paradox of strategic planning determines whether or not an organization is fearful or fearless in its planning.
Read the full article by Barry VanderKelen at The San Luis Obispo Tribune HERE.
A special invitation for nonprofits:
If you participate on a nonprofit board or know someone who does, we'd like to share the following invite with you.
OnStrategy, in conjunction with the Boy Scouts of America, is hosting a shared learning event with insight into developing membership loyalty programs on September 18-20, 2013.  Registration is $225 and space is limited, so sign up today.
During the 2 ½ day event non-profit executives and directors will learn about how the Boy Scouts of America successfully launched their national membership program called Voice of the Scout, which is the first application of the Net Promoter Score methodology into the non-profit sector. By the end of the sessions, participants will have a clear understanding of how to launch their own Net Promoter Score program, as well as be able to structure member feedback in a way that gives insight into decision making for marketing, operations, programs, and human resources departments. For additional event information or to register click here.
---