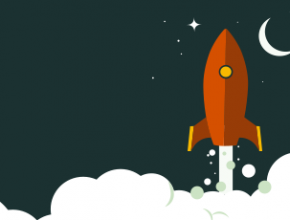 If your organization is on the calendar planning year, you're probably revving up to start the 2016 strategic planning process. How will you ensure your team stays focused to deliver an actionable strategy that's ready for execution?
Regardless if you're designing a strategy from scratch or updating an existing one, scope creep presents a real danger. Haven't heard of scope creep before? Chances are you've experienced it. Scope creep happens when the work of a group gets off-topic, or off-purpose. It's dilutive to getting the job done. In the context of strategic planning, scope creep slows the process, creates anxiety among planning participants, and undermines the role of the strategy leader.
So here are a few no-nonsense steps for ensuring scope creep doesn't find a home in your strategic plan:
Define planning assumptions. Set clear expectations. What are the fundamental assumptions going into the planning process?
Clearly articulate desired outcomes. Clarify and understand what will be achieved as a result of the planning process.
Outline the steps. What's the process and reasoning being used?
Clarify the time-requirement. How much time will participants invest?
Use common language. Don't change the names of things and stay away from industry-speak.
Determine how decisions will be made. By consensus? By functional team lead? By rigorous debate and discussion?
Communicate the purpose of each planning meeting. Pre-set participant expectations for each planning session.
Pre-assign homework. Hold people accountable for doing work between sessions. Doing so keeps them engaged in the process.
Don't be afraid to ask the relevancy question. Not every topic of discussion is a bad topic, but some of them just don't belong in the planning process.
Use a parking lot. You can tackle the off-topic discussion points later.
Following these steps helps mitigate the risk of conversations occurring that don't materially impact the development of a strategic plan. Following these steps while clearly communicating process and expectations will help your planning process from stretching out from weeks into months.
Still worried scope creep is going to find a way into your strategic planning process?
OnStrategy is hosting six-week online Strategic Planning Workshops to help you design an actionable 2016 strategic plan fast while creating alignment around strategic priorities and inspiring accountability for performance. We'll help you get your plan across the finish line in weeks, not months. Click here to learn more.
What We're Watching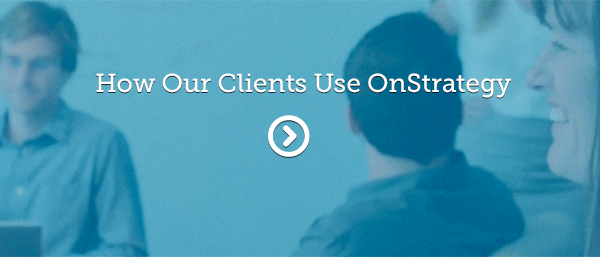 ---