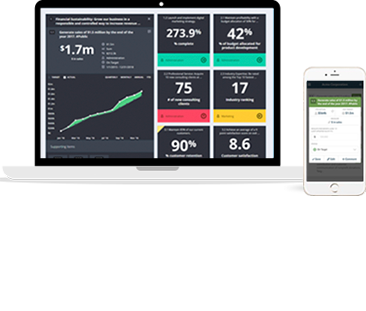 Implement and start reporting on your strategic plan in 30-days.
Strategic planning software & a dedicated expert consultant for consistent plan management and professional performance reporting.
Starting at $650/month with Unlimited Users. Annual Commitment Required.
Strategy software built for sticky strategy implementation and reporting.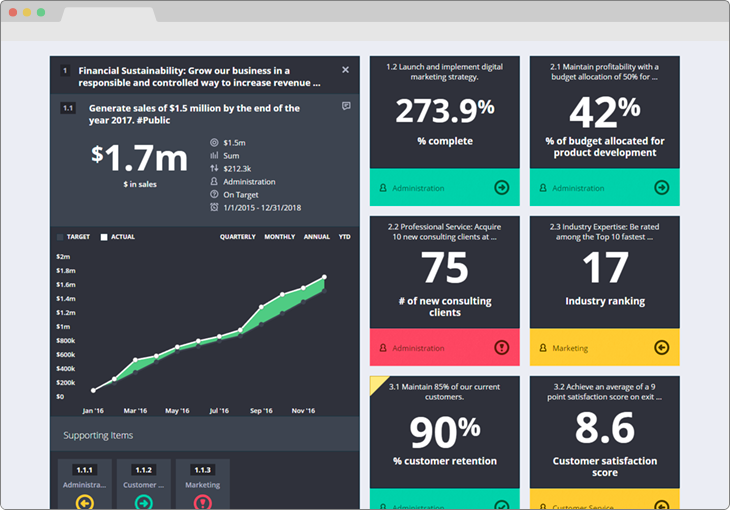 Org-Wide Strategy Execution
Enable your entire team to be part of strategy execution with real-time goal tracking, easy progress updates, and dashboards for dynamic views of your performance data.
A full suite of automated strategic plan reports.
Clearly and effectively communicate your strategic direction and expectations with 12 automated strategic plan reports.