Design and Implement a Strategic Plan Easily in 30 Days
Cascade corporate goals to individual action plans
Inspire engagement and collaboration
Foster communication and accountability
14-day free trial
Starting at $59 per month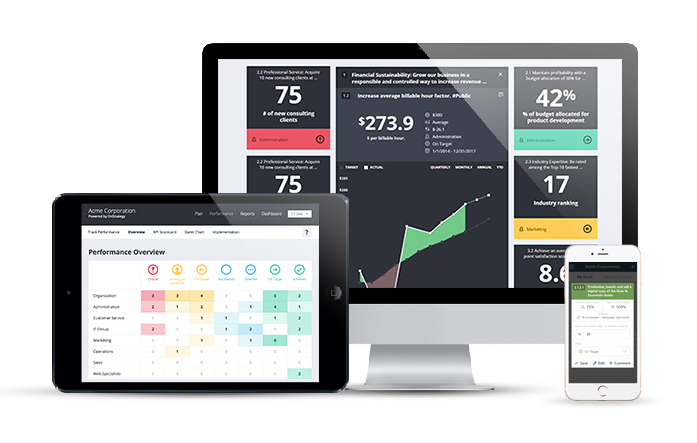 ---
"The online planning tool takes our company's information and helps us organize our complex concept into a strategic plan. It is a flexible strategic planning system. There is nothing else like it!"
~ Paul Malkums, CEO (Hallelujah Acres-Shelby, NC)
---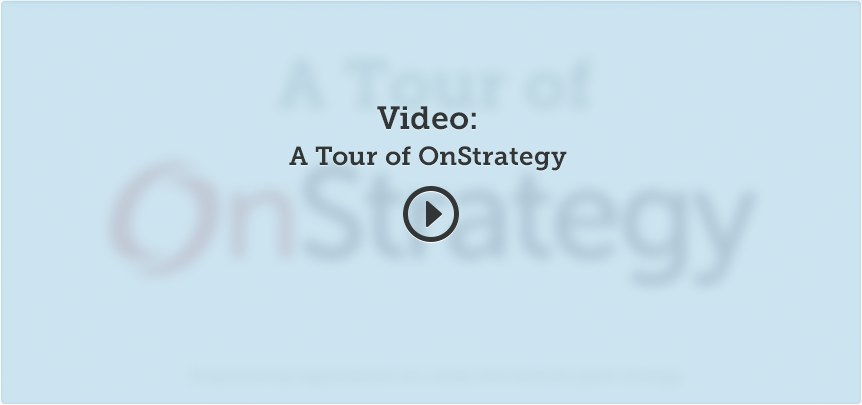 More strategy building features
---
Guided process.

Get results by working through an established, guided strategy development process that includes instruction, tips, tricks and video resources.

Consistent planning structure.

Aligns multiple departments and teams to the bigger picture.

Beautiful, simple PDF reports.

Print reports from any page. Great for work sessions and presentations.

Simplified alignment.

Cascading goals quickly create alignment from executive strategies to manager goals to team member action items.

Customize planning terms.

Keep the terms you have instilled in your organization. Our system offers 17 key words that are customizable (ex. Organization, Department, Team Member, Mission, Vision, Values, Goals, Actions and more.)
All-in-one planning system.

Access multiple department and team strategic plans from one central location.

Jump-start your strategy.

Team assessment of strengths, weaknesses, opportunities and threats.

Expert guidance.

A complete, no-nonsense toolkit for strategy development including real experts and resources.

S.M.A.R.T. Goal Writing.

Our system helps you write smart goals: Specific, Measurable, Attainable, Responsible Person, Time Specific.

Balanced Scorecard system.

A Balanced Scorecard allows better measurement of an organization's capabilities to create long-term value by identifying the key drivers of this value.