Built for organizations that need an expert to co-lead their strategic planning.
Build your strategic plan with a virtual expert in 60 days. Here's how:
Assess Your Current State
Your expert strategist will co-lead your team to:
Complete a SWOT analysis to define Strengths, Weaknesses, Opportunities, and Threats to create a prioritized list of focus areas.
Identify the strategic issues you need to address to achieve your desired future state.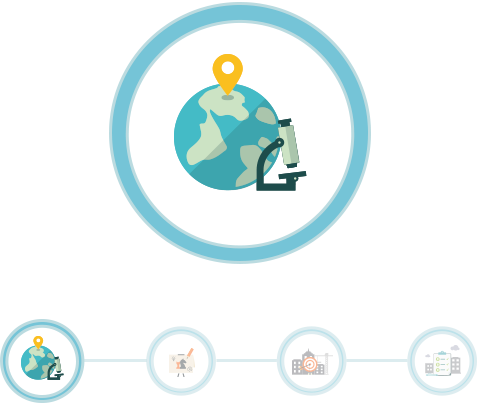 Design Your Strategy
Your expert strategist will co-lead your team to:
Build mission, vision, and values statements to define your organization's core purpose, where you're going, and expectations for employee behavior.
Create a growth strategy that outlines where you will play and how you will win.
Clearly outline your competitive advantages that identify your strategy for differentiation.
Define 4-6 strategic objectives that express your organization's long-term focus and future state.
Build a 3-year planning roadmap.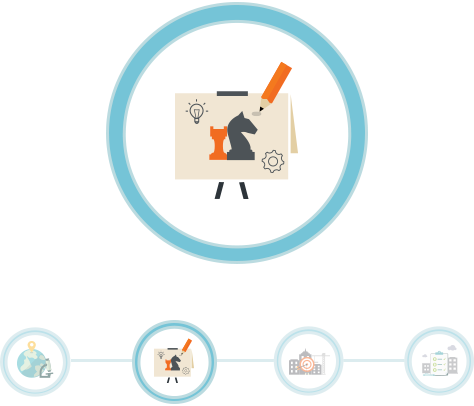 Build Your Strategic Plan
Your expert strategist will co-lead your team to:
Build annual SMART goals that define clear outcomes for year 1.
Define 5-7 Key Performance Indicators that define how you will measure the success of your strategy.
Cascade goals to create aligned department initiatives.
Create action plans for your team to execute.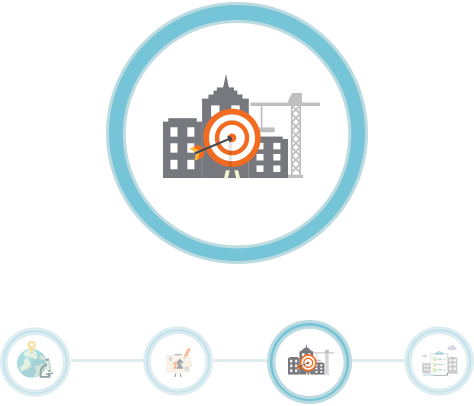 Review & Complete Your Plan
Work with your expert strategist to:
Review your strategic plan that defines clear outcomes for your current year.
Deliver and present your final strategic plan.
Discuss an implementation approach and method for managing ongoing execution.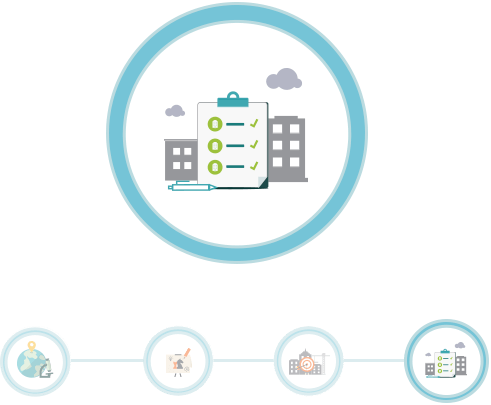 See a sample strategic plan.
Download the example to see what your plan could look like in 60 days.
Why work with us? You get a dedicated expert to guide you through planning and implementation for a full year. Meet our experts:

Jeff Brunings

Senior Strategist

Jeff's Client Accomplishments:

130

Planning & Execution Sessions Led Last Year

29

Clients Executing their Plans

5

Strategy Reviews Led Last Month

Jeff's Clients:

Why work with us? You get a dedicated expert to guide you through planning and implementation for a full year. Meet our experts:

Kathleen Colombo

Client Engagement Director

Kathleen's Client Accomplishments:

107

Planning & Execution Sessions Led Last Year

31

Clients Executing their Plans

8

Strategy Reviews Led Last Month

Kathleen's Clients:

Why work with us? You get a dedicated expert to guide you through planning and implementation for a full year. Meet our experts:

Erica Olsen

COO/Co-Founder
Senior Strategist

Erica's Client Accomplishments:

105

Planning & Execution Sessions Led Last Year

30

Clients Executing their Plans

4

Strategy Reviews Led Last Month

Erica's Clients:

Why work with us? You get a dedicated expert to guide you through planning and implementation for a full year. Meet our experts:

Kim Perkins

Senior Strategist

Kim's Client Accomplishments:

75

Planning & Execution Sessions Led Last Year

21

Clients Executing their Plans

3

Strategy Reviews Led Last Month

Kim's Clients:

Why work with us? You get a dedicated expert to guide you through planning and implementation for a full year. Meet our experts:

Lorna Shepard

Senior Strategist

Lorna's Client Accomplishments:

95

Planning & Execution Sessions Led Last Year

20

Clients Executing their Plans

4

Strategy Reviews Led Last Month

Lorna's Clients: