We've combined software & planning experts to bring an affordable solution to strategic planning & reporting.
Let's work together to build a your plan in as little as 60 days.

Take a video tour

of the OnStrategy planning solution.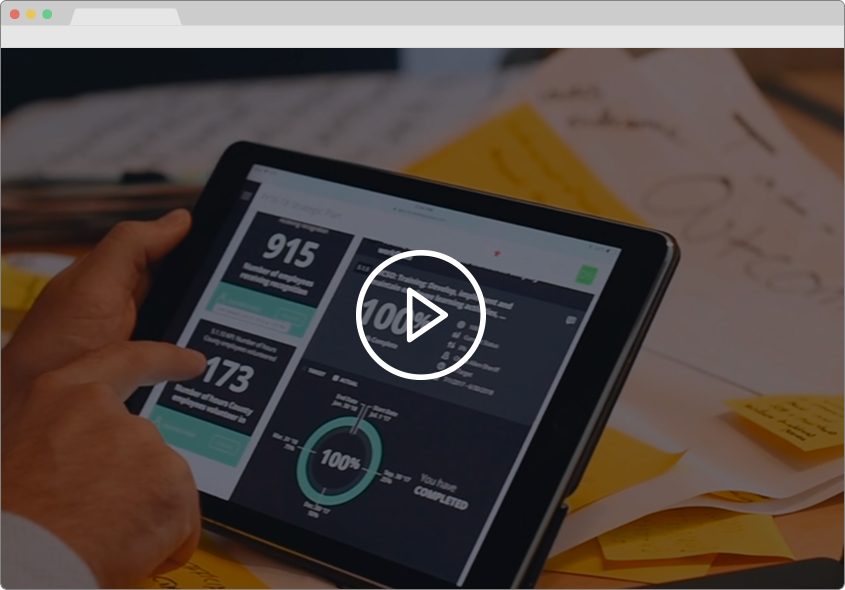 Software Backed by Experts
Watch the 3-minute tour video to learn how OnStrategy keeps departments, boards, and executive teams aligned and engaged in strategy with a dedicated expert consultant and software for easy strategy reporting.
Why work with us? You get a dedicated expert to guide you through planning, implementation, and reporting for a full year. Meet our experts:

Jeff Brunings

Senior Strategist

Jeff's Client Accomplishments:

130

Planning & Execution Sessions Led Last Year

29

Clients Executing their Plans

5

Strategy Reviews Led Last Month

Jeff's Clients:

Why work with us? You get a dedicated expert to guide you through planning, implementation, and reporting for a full year. Meet our experts:

Kathleen Colombo

Client Engagement Director

Kathleen's Client Accomplishments:

107

Planning & Execution Sessions Led Last Year

31

Clients Executing their Plans

8

Strategy Reviews Led Last Month

Kathleen's Clients:

Why work with us? You get a dedicated expert to guide you through planning, implementation, and reporting for a full year. Meet our experts:

Erica Olsen

COO/Co-Founder
Senior Strategist

Erica's Client Accomplishments:

105

Planning & Execution Sessions Led Last Year

30

Clients Executing their Plans

4

Strategy Reviews Led Last Month

Erica's Clients:

Why work with us? You get a dedicated expert to guide you through planning, implementation, and reporting for a full year. Meet our experts:

Kim Perkins

Senior Strategist

Kim's Client Accomplishments:

75

Planning & Execution Sessions Led Last Year

21

Clients Executing their Plans

3

Strategy Reviews Led Last Month

Kim's Clients:

Why work with us? You get a dedicated expert to guide you through planning, implementation, and reporting for a full year. Meet our experts:

Lorna Shepard

Senior Strategist

Lorna's Client Accomplishments:

95

Planning & Execution Sessions Led Last Year

20

Clients Executing their Plans

4

Strategy Reviews Led Last Month

Lorna's Clients: