Other Strategic Implementation Resources & Tools
Running a Great Strategy Review
Watch the 3-minute video to learn why strategy reviews are the heartbeat of any strategic management process. Review the status of your objectives and adapt your tactics at regular intervals to ensure your team is working on the right actions.
Watch the Video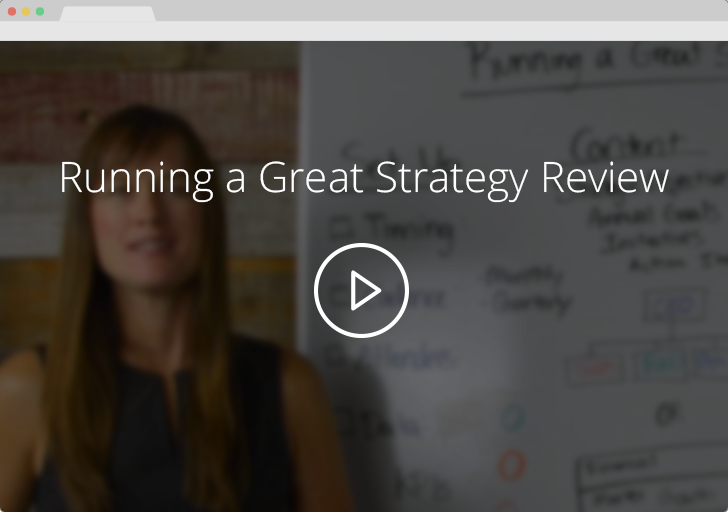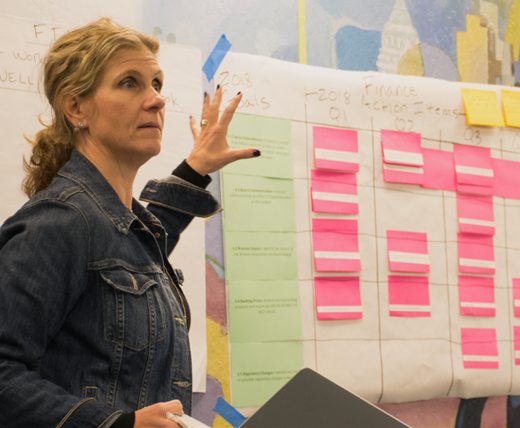 Guide to Strategic Implementation
Learn how to to prepare for strategic implementation, what common pitfalls to avoid, and the five key components you should have in place to support implementation.
READ THE POST
Manage & Report on Your Strategy
Without the Limitations of Excel
Leverage a purpose-built software tool to automate your strategy reporting free from the limitations and headache of Excel. See examples of OnStrategy's full suite of corporate and department plan reports.
SEE ONSTRATEGY'S SAMPLE REPORTS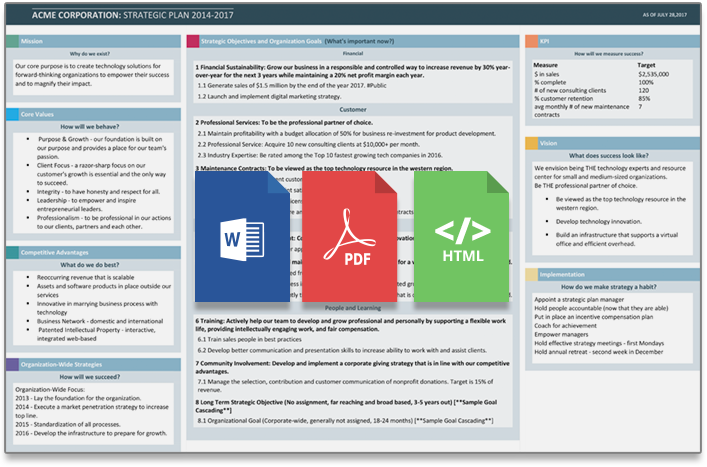 Ready to implement your 2020 strategic plan?
We're here to help.
Let's connect to show you how our software and a dedicated senior strategist will implement your plan and start knocking down goals in less than 30 days.
SEND US A MESSAGE

SCHEDULE A CALL
A Dose of Strategy.
Actionable tips, case studies, best practices in your inbox every other week.