By Todd Ballowe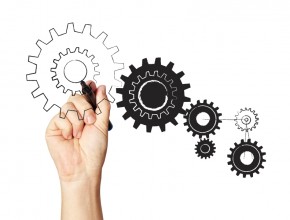 With a population of more than 211,000, Reno is the largest city in Northern Nevada. It is located in the southern part of Washoe County, nestled on the eastern slope of the Sierra Nevada Mountains. One key priority of the City Council is reducing the city's impact on the environment. Achieving this goal requires residents and businesses to join the effort.
Service: Strategy Development, Meeting Facilitation
OnStrategy assisted the City in creating a Green Summit, to collect citizen feedback. The City has a Council-Manager form of government with five Council members representing wards and one Council member elected at large for staggered four-year terms.
The Solution: For this project OnStrategy provided a facilitated means for the community to discuss sustainable strategies, programs and actions that the City could consider incorporating into a City of Reno sustainability action plan.
Deliverables:
Preparation to facilitate community input sessions.
Professional facilitators to moderate and graphically record community sessions.
Facilitation of an effective meeting to identify and discuss the range of sustainable strategies, programs and actions for developing a City-wide sustainability action plan.
Result:
Meeting facilitators moderated and graphically recorded community discussions and prioritized top actions. The project included a written summary report for submission to the City of Reno. (See City of Reno Web Page about Green Summit 2010)
We are doing a wonderful job thanks to your (OnStrategy's) good work and helping us with our strategic plan. You helped us with that foundation and we just wanted to take a moment to thank you because it really, really paid off.
~Tami Cummings,
Community Relations, Washoe County Sheriff's Office, NV
More Resources & Related Links